About Us
The firm is registered in the Ministry of Business & Trade in the State of Qatar and commenced operation in the 60's till date making it one of the leading well-reputed firms in its field in Qatar. It was registered as a licensed office owned by its former founder Mr. Mounir Al Shammaa and later in 80's the license was transferred to Mr. Magdy Abdel Malek and it was called "Magdy Abdel Malek Office" till the legal entity was changed to comply with the requirements of Auditors Law No. (3) of Year 2004 to a Partnership Company named "Magdy Abdel Malek & Co. Accounting & Auditing" including (1) local partner from the royal family and (3) Certified Public Accountant licensed to work in the State of Qatar.

The firm had been a Correspondent Firm of Coopers & Lybrand International since 1993 till their merger with PriceWaterhouse and established their own branch PriceWaterhouseCoopers Qatar. During this period the firm had provided services to major multinational clients such as Overseas Bechtel Inc., American Life Insurance (ALICO) and many others.

Our firm is ranked among the top ten accounting firms which are accredited by international and national banks such as Qatar Development Bank (QDB), Department of Public Revenues & Income Taxes (DPRIT) in the Ministry of Economy & Finance to audit corporate entities. And we had been appointed to conduct many audits for major trading, contracting, industrial and service companies operating in Qatar. In addition, we had been engaged in supervising & reporting on the subscription of some shareholding companies, preparing many feasibility studies for successfully operating factories, carry out agreed attestation services and filling the income tax returns for local and multinational companies operating in Qatar.

Recently, Magdy Abdel Malek & Co had been selected as the Qatar independent accounting firm member of MSI Global Alliance, a top 10 ranked, leading, international association of independent professional firms with over 250 carefully selected member firms in 105 countries throughout the Americas, Asia,-Pacific and Europe, Middle East and Africa regions.

Also Magdy Abdel Malek & Co had signed agreement with Financial Advice Corporate Transactions - FACT which is a leading Financial and Investment Advisory firm owned and managed by a group of professionals in the fields of Finance, Investment Banking and Strategy advisory for cooperation in providing financial advisory services offering diverse finance and investment advisory services to support the core needs and objectives of their clients whether in start-up, early development or expansion stages and to undergo corporate share valuations on behalf of its clients .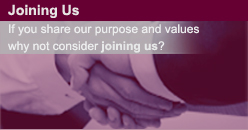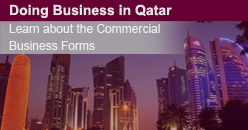 Latest News
7/10/2015
Implementation of Wages Protection System (WPS)
Qatar is all set to launch the new Wages Protection System (WPS) commencing ... read more